Sonic Run
Sonic Run video walktrough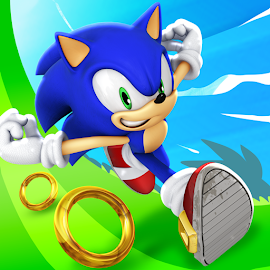 Sonic Dash Online
Sonic Dash Online
Help Sonic dash, jump and spin his way past all challenging obstacles in this super fun online Sonic Dash game!

Sonic Unfair
Sonic Unfair
Guide Sonic through the iconic classic Sega levels. But be careful: they're full of traps! Can you beat all unfair levels?
Sonic Run is an online Adventure game which can be played at Plonga.com for free. Sonic Run has a rating of 4.5 stars (out of 5) and it has been played 5935 times now. Please go to our Adventure games section if you want to play more games like Sonic Run! Run, jump, dash and fly through the challenging levels and collect as many rings as you can in the game Sonic Run!